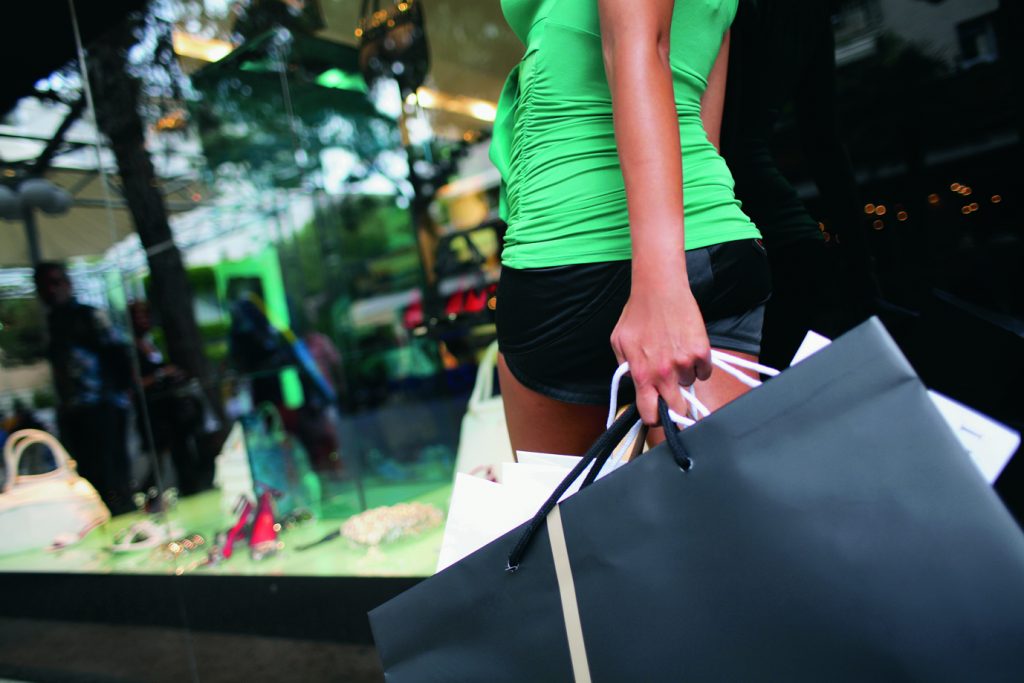 Viale Ceccarini is the shopping avenue: a pedestrian paradise for fashion victims.
Glamour shops and haute couture boutiques, contemporary trends, concept stores, jewelry shops, perfume stores. A stroll here, in Riccione's heart, is mandatory!
Not to be missed:
the fountain in piazzale Roma, for a little stop between one shop and the other.

2) Enjoying piadina at a stand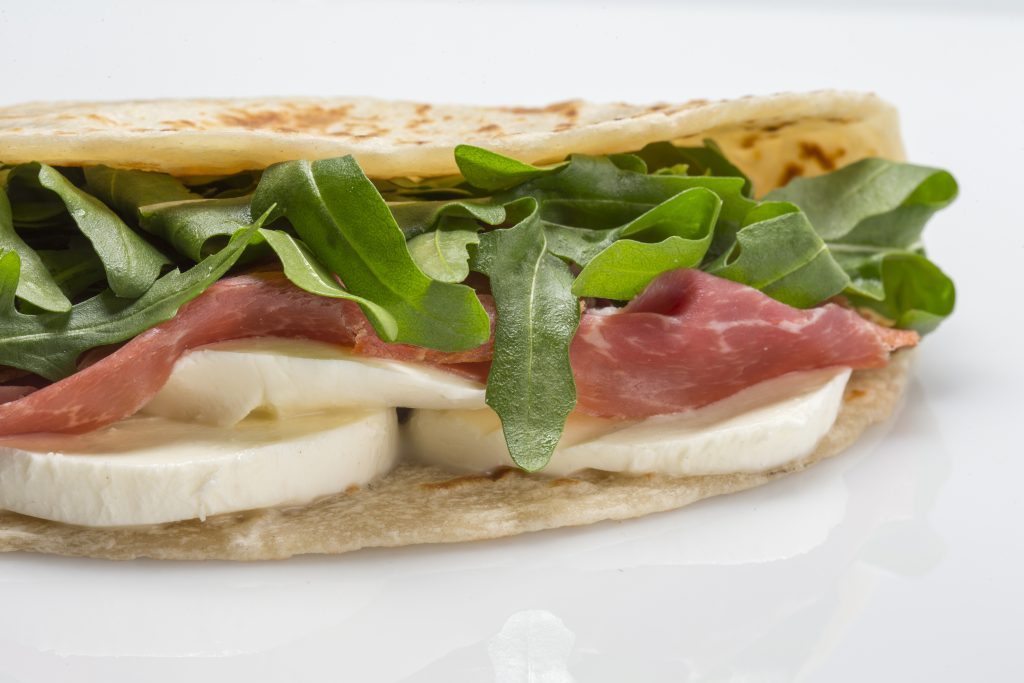 In Riccione you can't joke about piadina, which is basically a cuisine establishment!
We have very strict rules: first of all, it has to be tasted hot, with cold cuts, cheese or the typical sardoncini!
Furthermore, this meal has to be tasted at a stand, if possible on the seafront or in the near backcountry, accompanied by a good wine or a beer produced in our territory!
Not to be missed:
the legendary squaquerone cheese and rocket salad piadina!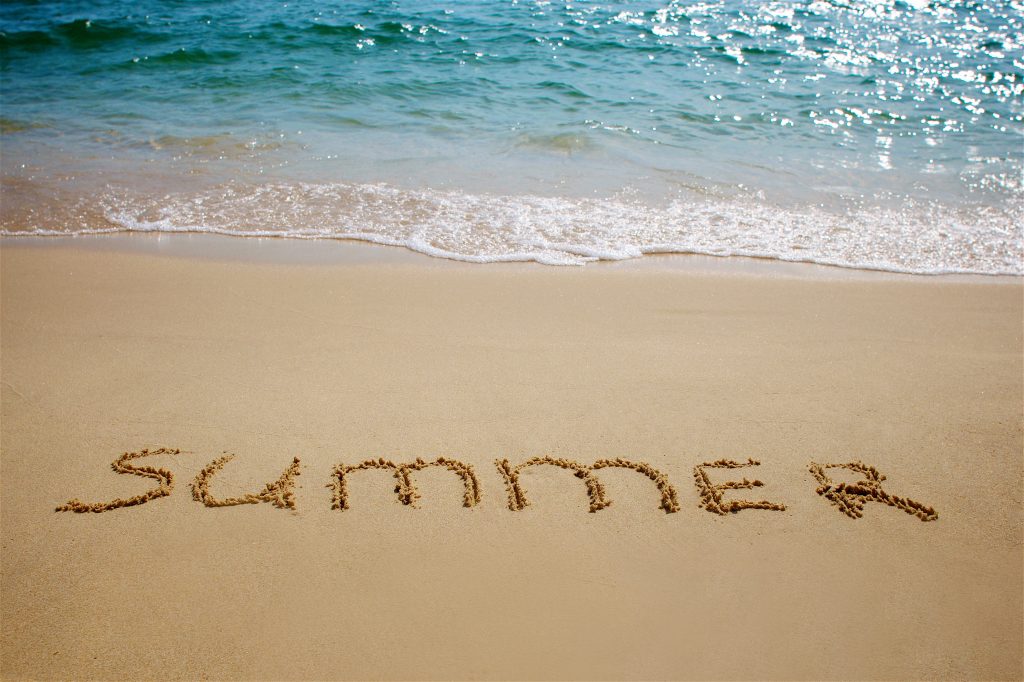 Romagna is kissed by the sun, so a holiday in Riccione is the perfect occasion to get an enviable tan!
Laying on the sunbed, getting relaxed and sunbathing is still the main activity of who visits the city, anyway even the most dynamic people will find their cup of tea!
In fact, the beach resorts are equipped with sports courts, animation and trainers for different kind of classes!
Not to be missed:
a yoga class on the beach, at dawn.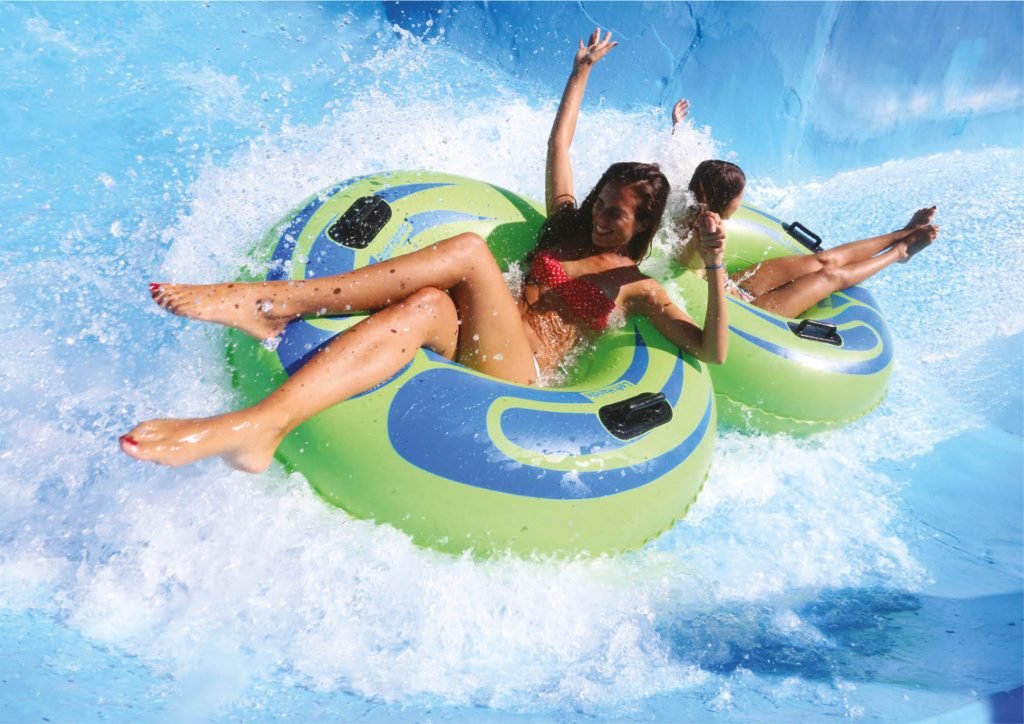 Riccione's hills boast one in Europe most famous waterparks: Aquafan is a heaven of fun and adrenaline! An area of 90 thousand square meters that hosts a total of 3 kilometers of waterslides: Kamikaze, Tabogas, Extreme River, River Run, Twist and many more!
Furthermore, on Saturday nights it's possible to go and dance on the music selected by the most famous djs of the moment!
Not to be missed:
the 8 minutes of pure adrenaline in the wavy pool!
5) The happy hour on the harbour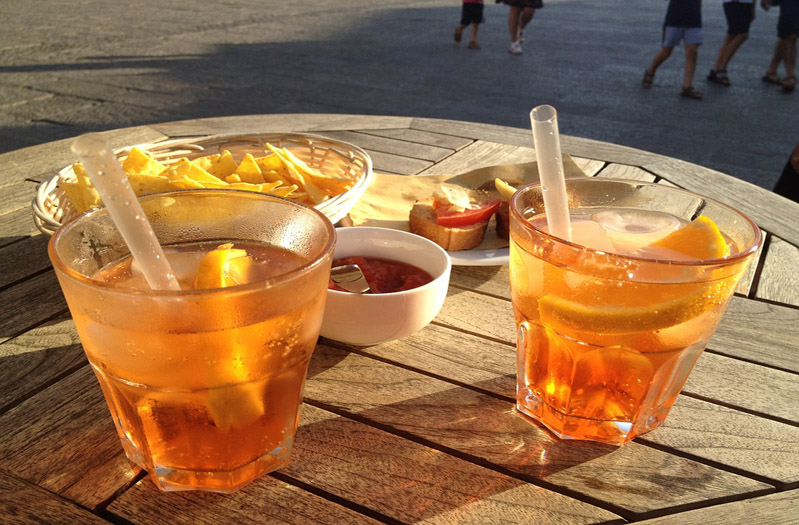 The sunset is one of the most romantic and poetic moments of the day: an happy hoour, tasted while waiting for the sun to go down, is super relaxing! Even more if local wine and fried fish are on the menu!
Not to be missed:
a stroll on the piers for an alternative view of the city.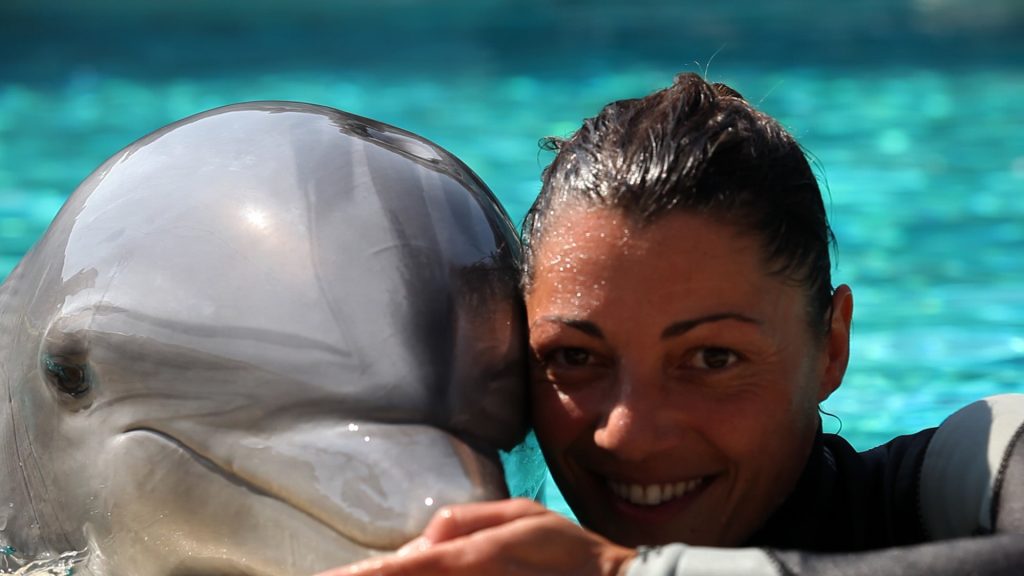 In the theme park Oltremare live several bottlenose dolphins and, during the day, entertain the visitors with shows and performances. It's a unique occasion for adults and children to meet and know these special and intelligent animals, who always conquer a place in everybody's heart!
Not to be missed:
if you sit in the front row, pay attention to the splashes! 😉
7) Pampering with spas or thermal baths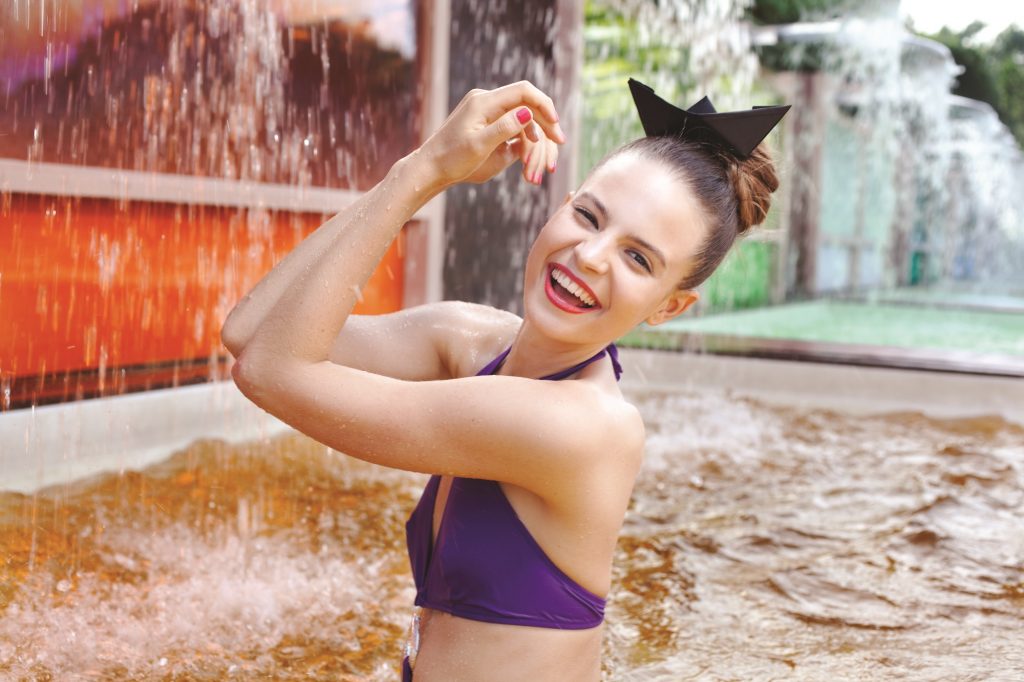 The concept of wellness can be declined in many ways, including a beautiful day at the hot springs or in a spa! No need to say that in Riccione you can find all of this!
The thermal facility offers both curative and aesthetic treatments in an ambience immersed in green, while Perle D'Acqua Park is equipped with pools and hydro routes.
In the city you can find several spas, both in the hotels and in the beach resorts, that offer many wellness treatments and regenerating routes. You only need to chosse one!
Not to be missed:
a colorful aperitif with fruit in a Jacuzzi on the beach!
8) Galleries and art exhibitions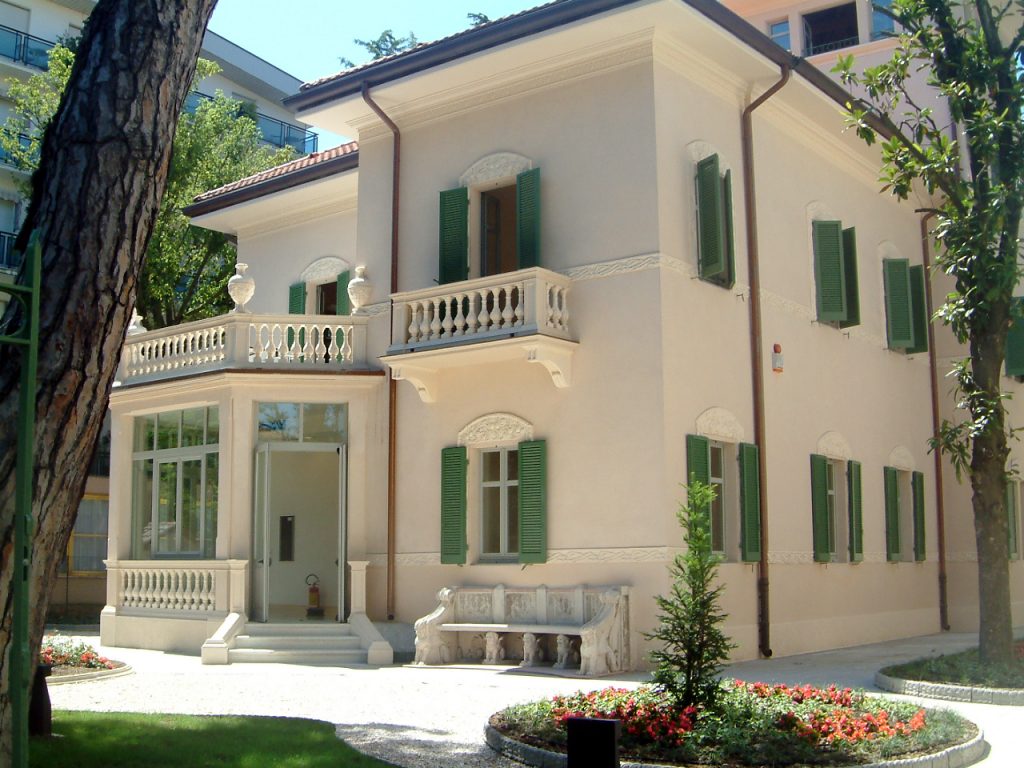 If you love art, but not only, take note on your agenda of Villa Franceschi, in the heart of the city! It hosts a permanent collection and temporary international exhibitions as well.
Not to be missed:
at Villa Mussolini (fka Villa Margherita), in the city center facing the beach, events, performances and exhibitions take place.
9) Walking on the seaside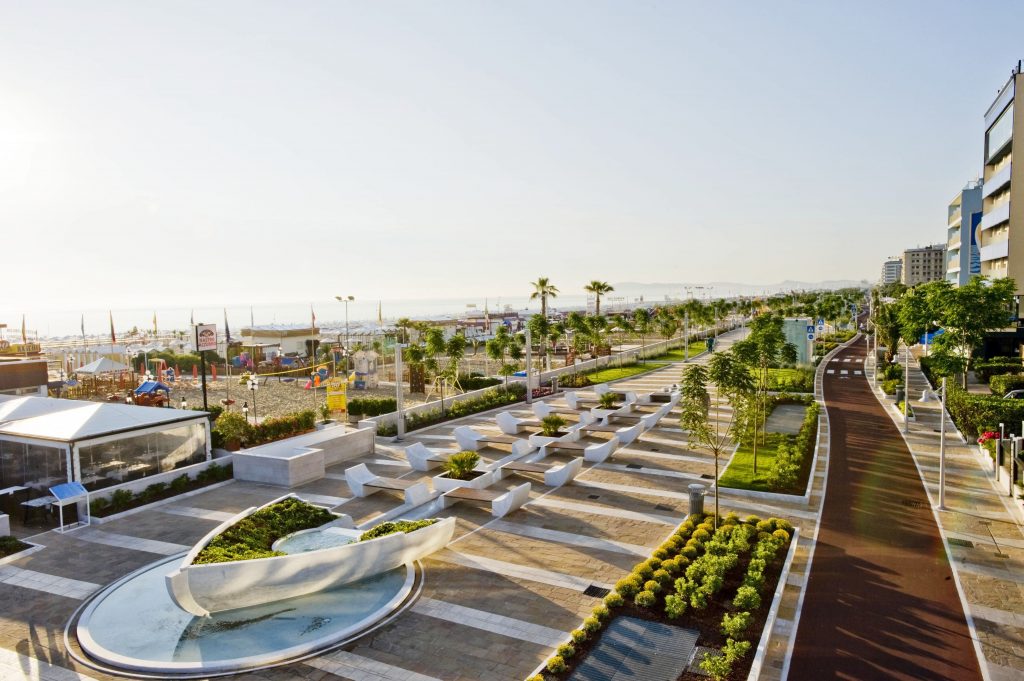 No matter if it's on foot, by bike, on rollerblades or by rickshaw: a walk on the seaside is relaxing, funny, fascinating. Every time of the day offers a unique show and a different landscape, and in spring the seaside gives its best: flowers and plants, with their gaudy colors, make it a one of a kind place in Italy.
Not to be missed:
the outdoor restaurants on the seaside, with design and stylish ambience, for a fish skewer or a piadina con sardoncini.
10) Discovering the backcountry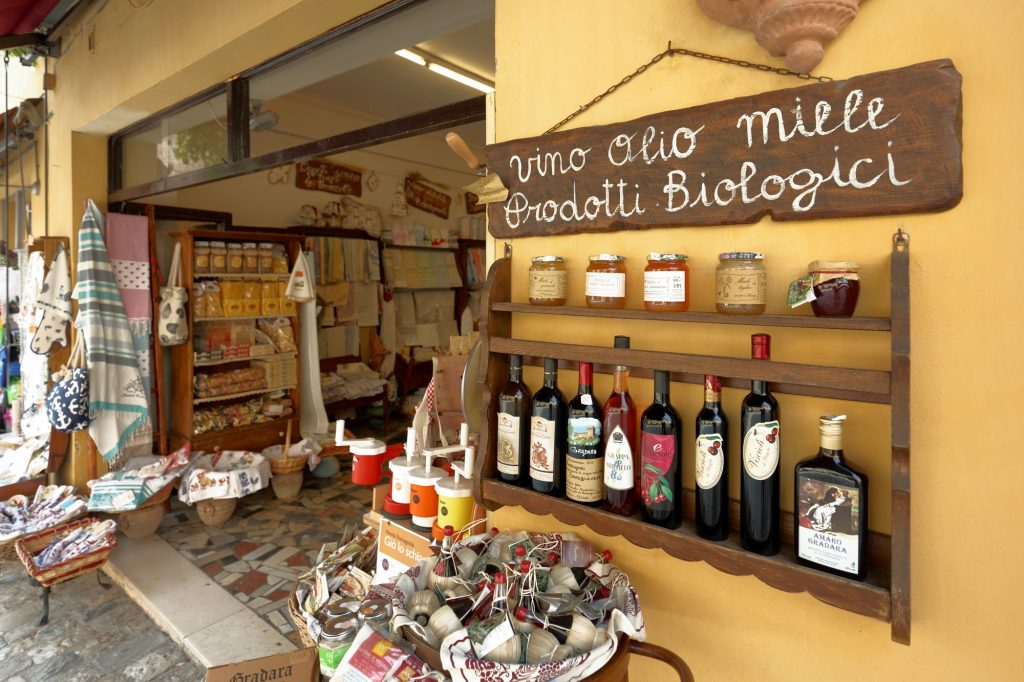 Romagna is rich in history and tradition and to discover them you only have to travel in its backcountry. We are in the land of the Malatesta's, lords of Rimini, whose castles and fortresses are perfectly preserved! These landscapes also appear in the masterpieces by Piero della Francesca.
The best way to fully taste products and food of the territory is spending a few days in a farmhouse!
Not to be missed:
taste some local wines and take home a couple of bottles to keep their flavour with you.
... because travelling is the only thing that enriches the buyer!